The Hydro Floss machine reservoir can be completely replaced. Or, if you just need the o-ring or the plastic insert they can also be purchased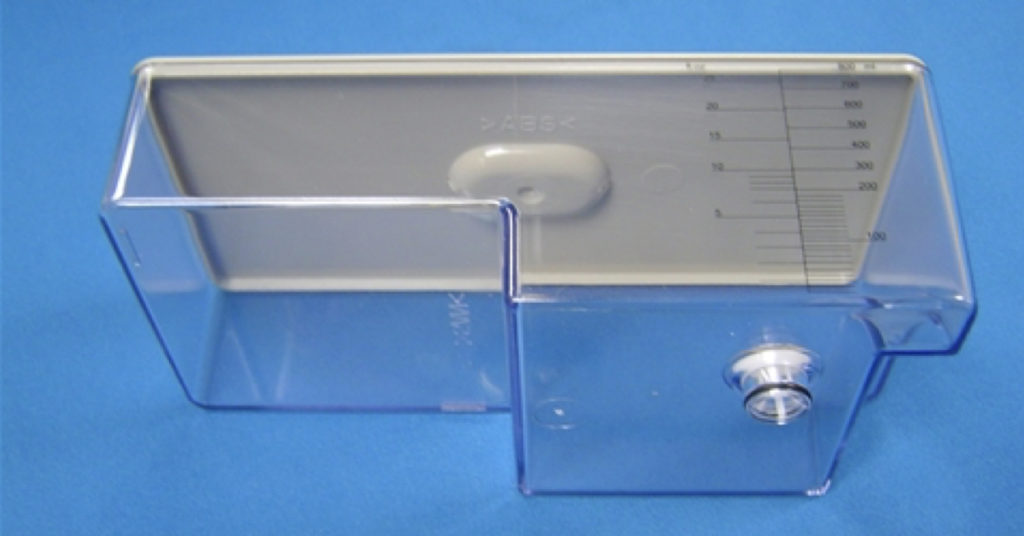 Replacing your Hydro Floss Machine Reservoir can save you money. No need to buy a new machine just because you dropped the tank on a tile floor and it shattered.
Putting something sticky or gritty in your HydroFloss is also problematic to the health of your reservoir. In order to avoid this thoroughly clean all surfaces after each use.

Hydro Floss Machine Reservoir Best Practice
Avoid putting anything in your Hydro Floss, aside from regular tap water. The reason: Using your hydrofloss machine without additives is not only possible, but desirable. Learning how to use your HydroFloss properly can lead to better results. Also, it can lead to a longer life for the machine itself.
Hydro Floss O-Ring Or Plastic Insert Available Separately
Sometimes, you don't need the entire Hydro Floss machine reservoir. You may only need the plastic insert or the o-ring.
The plastic insert can fall out and get lost. This is relatively rare. However, it does happen.
The o-ring can become loose or lost. Therefore, you'll want to replace it. If the o-ring or the plastic insert are missing, your Hydro Floss machine reservoir may start to leak.
The reservoir does come with both the plastic insert and the o-ring in them. Therefore, if you buy a hydro floss machine reservoir as a replacement part, you will not have to worry about buying an extra plug or o-ring.
However, they are both available separately, should that be all you need. Replacing one or both of them is significantly less expensive.
If you need other Hydro Floss Machine Parts, you can read about them here.
To read more about the Hydro Floss Machine, click here.